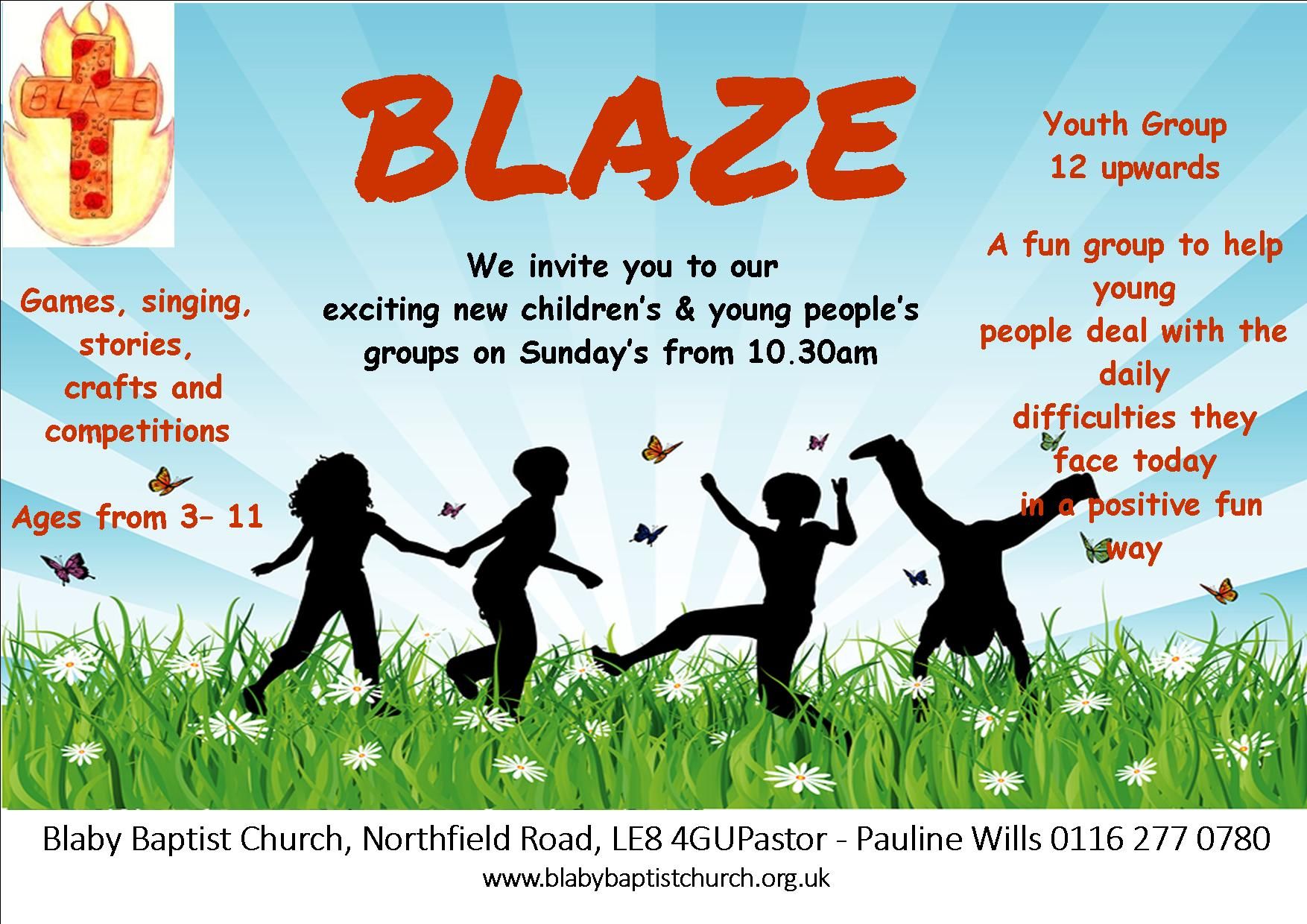 Blaze has been established for around 12 months and has been created to generate the needs for both spiritual growth and fellowship of the young people of the church.
Members of Blaze meet at the same time as the Church Service and hold their own individual and unique worship as well as providing crafts for the younger members and discussion groups for the older ones.
We invite all young people to join us for an experience and opportunity to broaden their faith.
BLAZE LOGO
Opposite is the Blaze Logo which has been been designed by one of its members.